Welcome to the Chelmsford Animal Hospital
Your Veterinarian in Chelmsford, Ontario
Please call us at (705) 855-8869
To Our Valued Clients

Chelmsford Animal Hospital has been a trusted team for animal care in the Greater Sudbury area since 1998. Our friendly and approachable team are committed to providing excellent veterinary medicine in a caring and professional environment to our highly-valued patients.
We believe in continuing education and learning as much as possible to provide the highest quality and most up-to-date veterinary care.
We thank you for entrusting us with your pet's health. We do our best to involve you in every step of the decision-making process, ensuring your feedback is integrated into your pet's healthcare decisions.
Sincerely,
Dr. Darren Stinson, Dr. Marc Marin and Dr. Cara Yu
NOTE: Chelmsford Animal Hospital has a ZERO TOLERANCE POLICY for verbally or physically abusive behavior. Our staff work very hard to provide the best care possible. They must be treated with respect at all times.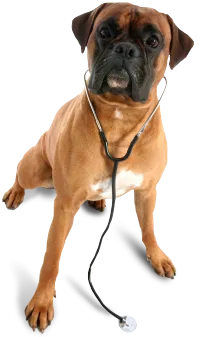 Chelmsford Animal Hospital | (705) 855-8869
3147 Laura Dr.
Chelmsford, ON P0M 1L0