Welcome to Chelmsford Animal Hospital
Your Veterinarian in Chelmsford, ON Call us at (705) 855-8869
To Our Valued Clients (June 13, 2022)
PLEASE NOTE THAT OUR OPERATING PROCEDURES HAVE CHANGED !
-Masks are optional
-MAXIMUM of 4 people in our waiting room please!
-We allow a maximum of 2 family members to attend your pet's appointment.
-If you are exhibiting any Covid-Like symptoms, please call us to reschedule or you can send your pet with a non-household member to attend the appointment.
WE HAVE ZERO TOLERANCE for Verbal and/or physical abuse of our staff.
Thank you once again for your patience. Stay well and safe!

Darren, Marc and Cara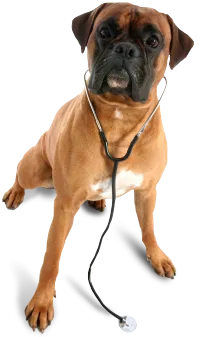 Drs. Marc Marin and Darren Stinson
Chelmsford Veterinarian | Chelmsford Animal Hospital | (705) 855-8869
3147 Laura Dr.
Chelmsford, ON P0M 1L0